The Vision Exhibition Award
Toggle text
What is the most visionary exhibition in current time? We want to see that question elucidated – and to see actual, concrete answers. A jury of experts from relevant professional fields will assess all submissions while maintaining full confidentiality throughout. As it endeavours to select the best ideas, the jury focuses on aspects such as excellent presentation, groundbreaking formats and visionary subject matters. Three ideas will be selected for a second round in which each participant receives DKK 40,000 to further develop and elaborate on their ideas. Upon assessing these supplementary submissions, the jury will appoint the final winner. The winner will receive up to DKK 5 million to realise their idea. The winning idea must be exhibited in Denmark.
The Vision Exhibition Award
The Vision Exhibition Award represents a wish to look ahead, rewarding visionary proposals rather than past successes. In doing so, we pave the way for inventive exhibition formats that let art take centre stage.  
In 2020, we launched an evaluation of the Vision Exhibition Award. The purpose was to investigate whether the award stimulates new thinking of exhibitions. The evaluation was performed by the company White Cloud.
READ THE EVALUATION HERE
(in Danish only)
Medicinsk Museion vandt Udstillingsprisen Vision 2015 med udstillingen Mind the Gut. Her kan du høre, hvordan de sætter vores hoved og mave under lup, og hvordan videnskaben, kulturhistorien og kunsten undersøger forbindelserne mellem vores hjerne og tarm og leger med vores forståelse af vores krop og identitet.
Frequently asked questions
Previous winners of the Vision Exhibition Award
The jury
Toggle text
The jury of The Vision Exhibition Award 2021
Helga Just Christoffersen – Curator, Albright-Knox Art Gallery, Buffalo NY.
Julian Juhlin – Set Designer
David Zahle – Architect and partner in BIG Bjarke Ingels Group
Gitte Ørskou – Director, Moderna Museet
Hannah Heilmann – artist, art historian and associate professor at the Royal Danish Academy of Fine Arts
Mette Marcus – Director, Bikubenfonden
Søren Kaare-Andersen – CEO, Bikubenfonden
Contact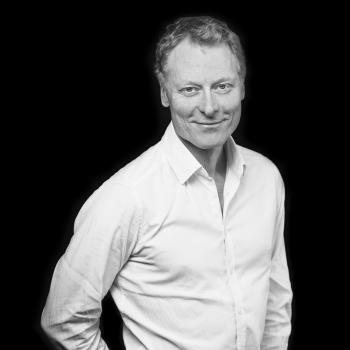 PETER KIRKHOFF ERIKSEN
SENIOR ADVISOR
The Vision Exhibition Award
+45 50 60 54 86
pke@bikubenfonden.dk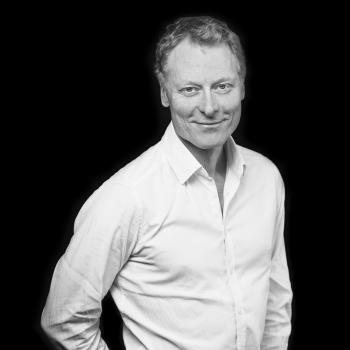 PETER KIRKHOFF ERIKSEN
Peter is in charge of analyses, monitoring and the ongoing assessment with respect to the Bikuben Foundation's initiatives within the cultural area. For instance, Peter is advisor for the Vision Exhibition Award (Udstillingsprisen Vision). Peter's work areas moreover involve grants and the development of cultural initiatives.
Latest news (in Danish only)
The Vision salons
If you are interested in innovative artistic practice and the importance of art in society, we unfold the realm of visual arts in our Vision art salons where we discuss exhibition formats and current issues within the art field