The Vision Exhibition Award
Toggle text
What is the most visionary exhibition in current time? We want to see that question elucidated – and to see actual, concrete answers. A jury of experts from relevant professional fields will assess all submissions while maintaining full confidentiality throughout. As it endeavours to select the best ideas, the jury focuses on aspects such as excellent presentation, groundbreaking formats and visionary subject matters.
Three ideas will be selected for a second round in which each participant receives DKK 40,000 to further develop and elaborate on their ideas.  In the qualification round, the jury also assesses realistic budgeting and the Bikubenfonden offers both meeting facilities and financial advice if it is needed for the development work. After the qualification round, the jury gives feedback to each of the three participants and appoints the final recipient of the award.
Ideas for both large and small exhibitions can receive the Vision Exhibition Award. Up to DKK 5 million is given for the idea to be realized in Denmark. The recipient is also offered a workshop course that uncovers the concept for communicating the exhibition idea towards the realization of the exhibition.
The Vision Exhibition Award
With the Vision Exhibition Award, we want to look ahead and support a visionary proposal, so that we create space for new thinking of exhibitions with art as the center.
In 2020, we launched an evaluation of the Vision Exhibition Award. The purpose was to investigate whether the award stimulates new exhibition formats. The evaluation was performed by the consultancy White Cloud.
READ THE EVALUATION HERE
(in Danish only)
Medicinsk Museion modtog Udstillingsprisen Vision 2015 med udstillingen Mind the Gut. Her kan du høre, hvordan de sætter vores hoved og mave under lup, og hvordan videnskaben, kulturhistorien og kunsten undersøger forbindelserne mellem vores hjerne og tarm og leger med vores forståelse af vores krop og identitet.
Frequently asked questions
Previous recipients of the Vision Exhibition Award
The jury
Toggle text
THE 2023 VISION EXHIBITION AWARD JURY:
Gitte Ørskou – Director, Moderna Museet
Hannah Heilmann – Artist, art historian and associate professor, Det Kgl. Danske Kunstakademi
Mette Marcus – Director, Bikubenfonden
Sigrid Bennike – Set designer and director of the design agency Torden & Lynild
Tine Vindfeld – Art consultant
Contact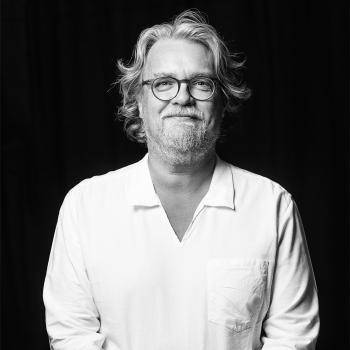 KLAUS IB JØRGENSEN
SENIOR ADVISOR AND DEVELOPMENT PARTNER
+45 31 47 64 95
kij@bikubenfonden.dk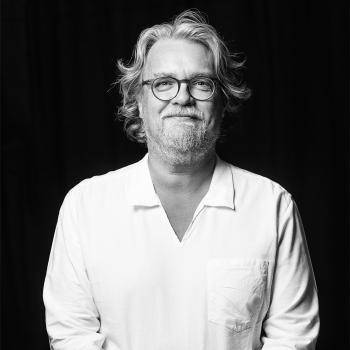 KLAUS IB JØRGENSEN
Klaus works to ensure that art institutions and performing arts companies can realize their full potential.
He works with Task Force and Partnerships.
Latest news (in Danish only)
Art Salon VISION
Interested in innovative artistic practice and the significance of art for society? Take part in the Bikuben Foundation's Art Salon VISION events. Salon events focus on current topics in the performing and visual arts.